2013 Cash Sweat and Tears Award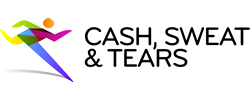 Thon fundraising is built on the passion of millions of people who take on physical challenges and raise money from friends, family and colleagues. The Cash Sweat and Tears Awards recognize those who have gone above and beyond.
We invite each athletic event fundraising program in the US and Canada to nominate one inspiring participant for the Cash Sweat and Tears Award. Every nominee will be recognized with a Cash, Sweat and Tears Certificate of Merit. The winner will be honored at the Run Walk Ride Fundraising Conference with a trophy and a $1,000 contribution to the group they support.
Nominating someone is easy. Share a short description of what makes this volunteer so inspiring by the December 31 deadline.
CLICK HERE TO ENTER